By Holly on Oct 07, 2009 with 0 Comments
So, remember when the Giants went down to Dallas and spoiled Jerry Jones' coming-out party by beating the Cowboys 33-31?  Well, allegedly, Giants QB Eli Manning left a note for posterity on one of the concrete columns in the visitor locker room: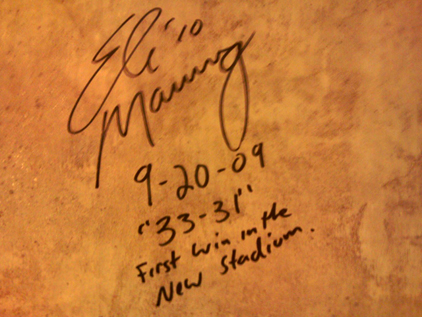 If this is real, and not Photoshop, he's my hero of the day.  That would be awesome.
Filed Under: Dallas Cowboys • NFC East • New York Giants
Comments (0)